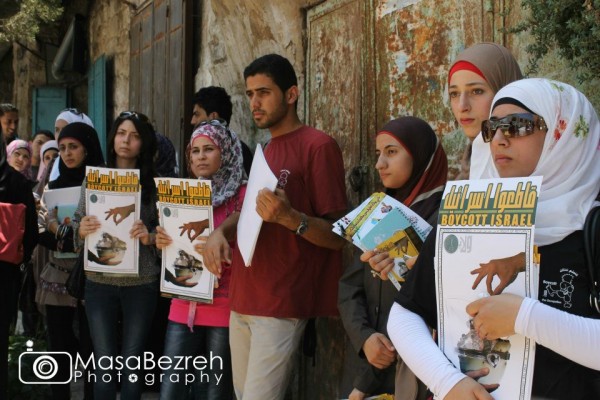 "
On July 26, youth activists in Nablus, in connection with the Tanweer Center for Enlightenment and Dar Al Qandeel association for arts and culture, kicked off a campaign to encourage residents of Nablus to boycott Israeli products this Ramadan and beyond.
Because people tend to purchase more products during Ramadan, the activists resolved that the month would be a perfect time to encourage the masses to resist Israeli occupation through boycott.
Activists met on Monday, July 23 to discuss what their new campaign would look like. It was decided that the campaign would focus first on the old city of Nablus, a densley populated area that acts as the commercial center. The discussion included deliberation over how best to encourage people to begin boycotting in Ramadan, and to continue afterwards."